THE GREAT CANDY RUN
A Sweet Family Event
Timed 5K Race with Prize Money    : :    1 K Kids Fun Run and Tiny Tot Run    : :    Prizes for Costumes
Music and Candy.  A lot of candy.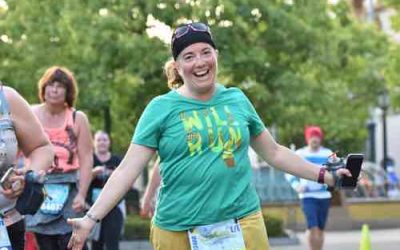 Tiffany Tipton is new to the Lollipop Gang, but that doesn't mean she is new to The Great Candy Run. As a teacher, Tiffany is involved with Girls on the Run and has worked to get a lot of new runners across the finish line at the Candy Run. She loves the event and...
read more